From the release of the first poster to the first teaser, Kalank has thrivingly betrothed the internet in a constant viral conversation for weeks now. The Alia Bhatt, Varun Dhawan, Madhuri Dixit, Aditya Roy Kapoor, and Sanjay Dutt-multi-starrer has driven to arouse the internet all over again with their first song. 'Ghar More Pardesiya' featuring Alia and Madhuri dropped today at noon and has the audience urging for more!
Recently, Alia took to Instagram to talk about how she had to go through multiple sleepless nights for the song. She wrote: "A song that gave me sleepless nights, days & months is coming very very soon.. I think you can safely say that I have never been so nervous for anything in my life."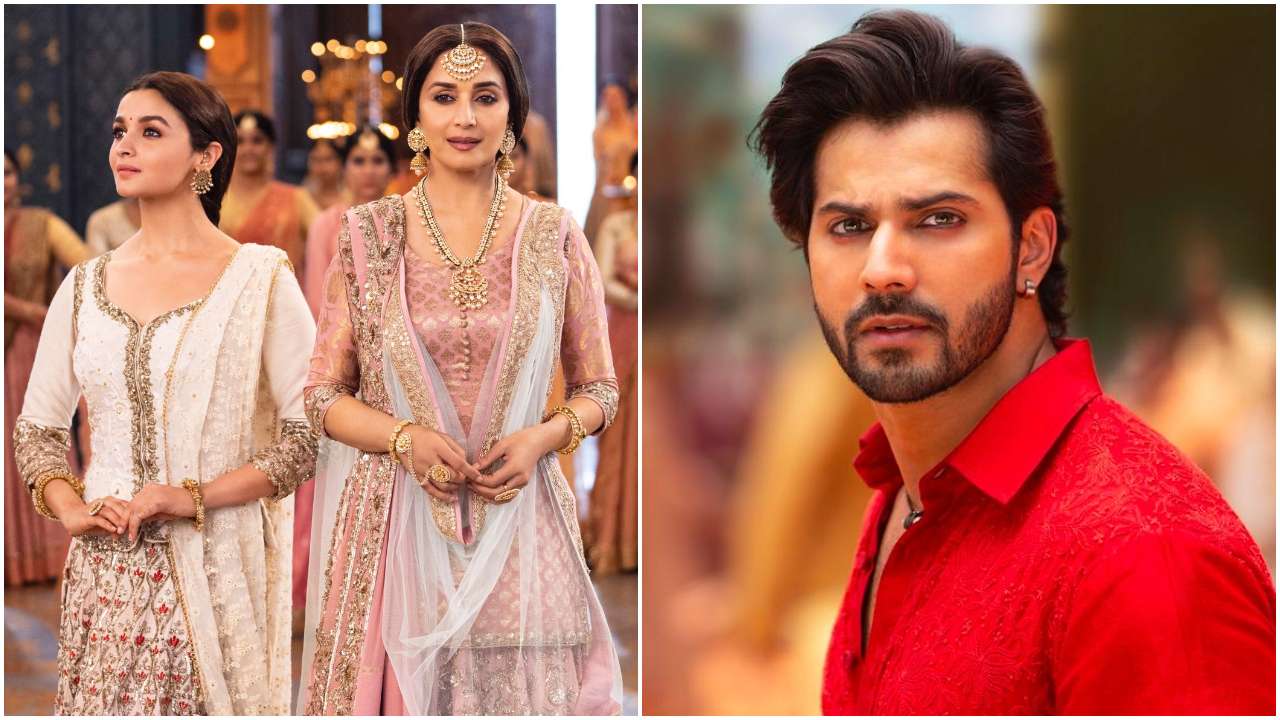 She also shared short clips of the video where we see a maroon-kurta-adorned Varun walking mesmerizingly into the scene. The grand, luxurious set looks whirling with energy as a company of all-female dancers in pink getups move to the music.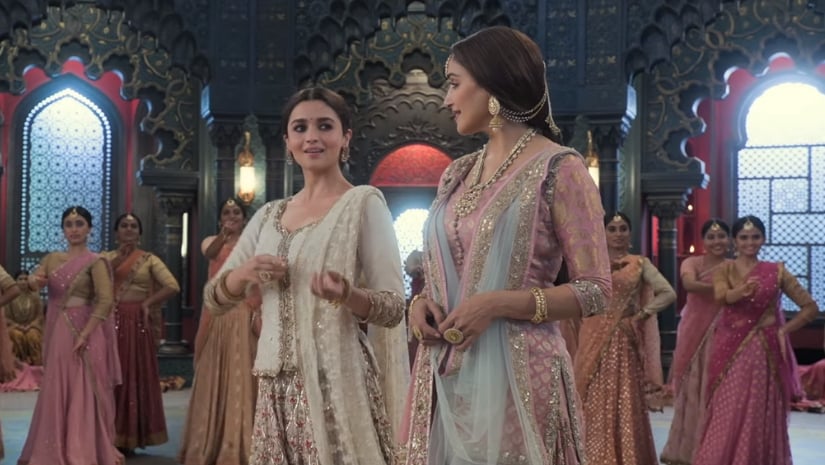 The video opens with Madhuri sitting on a swing, looking as graceful as ever. The coloring of the entire movie and the cinematography reminds us of a Bhansali film. Alia appears in a white-and-gold ethnic ensemble and shows her impressive Indian classical moves. With an impeccable choreography and heavy traditional costumes, the video itself looks like a million dollars!
If you haven't watched the enthralling video yet, take a look at it right here, right now: