Girish Karnad, A veteran actor, director, acclaimed playwright, and reputed scholar. He took his last breath on Monday morning at the age of 81 in Bengaluru. "Karnad died at home at around 8.30 am due to age-related factors," an official in the Karnataka Chief Minister`s office gave the news.
A  Jnanpith award winner and he was also honored with the Padma Shri, the Padma Bhushan,  and a Sahitya Akademi honor. Indian film and literature lost one of its most notable personality today. As India mourns his passing away, here's a look at Karnad's five Hindi films in which his performances were most applauded.
Ek Tha Tiger, Tiger Zinda Hai
Though Karnad has featured in several Bollywood films over the course of his profuse career, he is most fondly remembered as Shenoy, the RAW chief and Salman Khan's boss in the 2012 blockbuster Ek Tha Tiger. Encouraged by the film's box office success, the makers came out with a sequel (Tiger Zinda Hai) five years later, in which Karnad reprised his role confidently.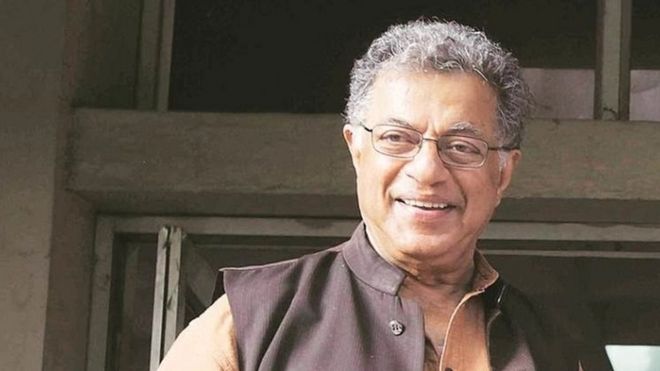 Karnad won a lot laud for his role of an opportunist cricket coach who chooses to favor a rich boy over a brilliant but poor student. The 2005 film has a outstanding cast, including Naseeruddin Shah as an alcoholic former cricketer and Shreyas Talpade in the lead. Iqbal's commercial and critical success played an important role in encouraging Talpade and Kuknoor's careers.
Karnad plays Randhir Singh in the 2006 film, the father-in-law to Ayesha Takia's character. After his son's death, he gets an offer to save his family's traditional haveli in exchange for his young daughter-in-law, a bargain to which he concurs without any pity.
One of the most eternal roles, he plays a schoolmaster in Nishant, whose wife gets kidnapped by village locals. The film stars a stellar cast, including Shabana Azmi, Anant Nag, Amrish Puri, Smita Patil, and Naseeruddin Shah, and went on to stabilize its director Shyam Benegal and all its actors.
Malgudi Days (Hindi, 1987)
A role that endeared him to TV viewers glued to Doordarshan in the 80s, Karnad's portrayal of W.T. Srinivasan, Swami's father in the adaptation of R.K. Narayan's legendary book was charismatic, subtle and remembered even now with much nostalgia. The show, that can be streamed on OTT platforms today, has introduced a new generation of fans to the actor's inimitable screen presence.
In a career spanning six decades, Karnad acted predominantly in Kannada and Hindi films. "This is what makes theatre such an intricate world… and this is why when, at the end of it all, one is told that one has succeeded, it is such an exhilarating experience," he had said.