Unencumbered by his small town-roots, now a movie top dog — Kartik's sudden stardom is a tale of resurrection, now holding relatable cinematic genres by their very neck. The only difference: it wasn't all so sudden, after all, How did Bollywood happen?
Peerless, ferociously honest, and a real-life Sonu, Aaryan is undeniably an assemblage of his movie characters.
His recent interview made us learn a lot about him:
So, how did you thought of being a Bollywood prodigy?
KA: I had been a movie buff since the very beginning; growing up watching Shah Rukh Khan on the big screen, while studying to grow up into an engineer. I remember watching Baazigar, rather distinctly, in my 9th grade; and it left a huge impact on me. But it wasn't until my tenth board exams, that I realized I didn't want to pursue engineering. The concept of cinema being larger than life really spoke to me. That was the exact moment when I realized 'I want to be an actor, Mujhe Gwalior se nikalna hai aur Mumbai Jaana hai (a task Aaryan executed after three long years).'
Did you ever break down during your initial struggle?
KA: I started auditioning the moment I hit Mumbai; I would travel from Belapur to Andheri almost every day (2.5 hours one way), but only to get rejected in under a minute. Of course, it was disheartening. People wouldn't even give me a chance; rejecting me at first glance. Of course, there were times when I was hopeful about a certain role and would think 'ismein toh hojayega', only to receive a fatal call the next day. It became a routine to get rejected, getting emotional, switching on the television and watching commercials I got rejected for. These things broke me.
What do you think kept you going, until Pyaar Ka Punchnama?
KA: I never, ever let my spirits deter; I would jokingly say 'It's their loss,' and move on. People tell me I have a strong mind, I've never been scared of anything. I also believe in the Law of Attraction: chahe use time lage ya na lage, par woh cheez hoti zaroor hai; this belief always kept me going. Until of course, I grabbed a role in my first film, Pyaar Ka Punchnama (after a two-and-a-half year struggle).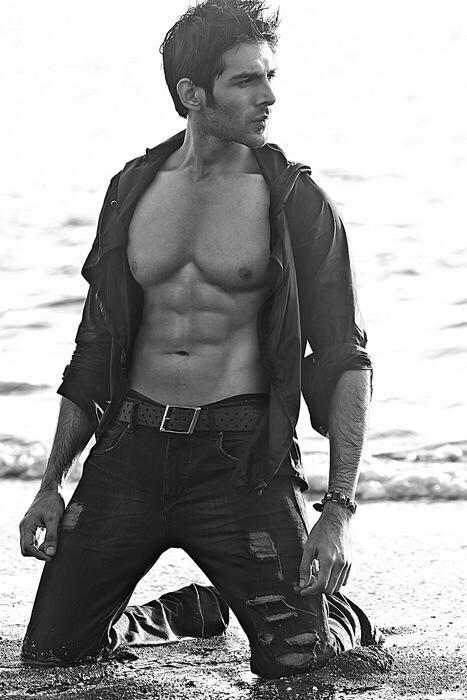 What was your reaction to grabbing Pyaar Ka Punchama?
KA: Of course, I was ecstatic, I was emotional, it was a bunch of things. But more importantly, I wanted to give it my 100 percent. I was told that the movie would star only newbies, but I had no idea about the script in any way. But, I thought to myself, "In the worst situation, even if the script is bad, I just need to do my bit." But who would have thought that this would bring me a [good] name? I used to crave for uttering a single word at an audition and here I was, starring in my first-ever movie, reciting a five and a half page monologue, long before it became a viral video over the Internet.
How was life after PKP? Did that make things a lot easier?
KA: Well, not really. I had my share of successes and failures after PKP1 too; more failures, in fact. Even after my first film being a hit, I had times when I said to myself 'ab kaam Nahi Milne waala'. But thanks to Sonu Ke Titu Ki Sweety, my career took a big turn. In my opinion, SKTKS was my re-launch. Even PKP2 didn't do much for me. But right after SKTKS, I started receiving calls from film directors I used to chase back then and wait on for imaginary replies; the feeling was unparalleled. If there's a career-defining moment for me, it's Sonu… – it changed my life. It'll always be special to me.
Your films have been called sexist and slightly problematic. Looking back, would you change anything in their narratives?
KA: Not a thing. Actors play characters out of fictitious stories, not necessarily based on anyone's life. My movies are meant to purely entertain; you don't need to take them so seriously. You need an eye for a pinch of salt. In fact, a lot of women, time and again, have asked me to repeat my monologue (from PKP1) and have found it as funny as the rest of them. But honestly, I believe that you can't make everyone happy anyway; that's the meaty truth.
You've played the average Indian guy all along. Do you see yourself moving beyond?
KA: I really want to do a grey character. I'm very keen on doing a thriller and being an anti-hero. The comedy genre just happened to me, I didn't plan it. Not denying that I enjoy being in comedy movies, but I want to do a thriller for sure. I really enjoy watching web shows like Black Mirror, and Breaking Bad; I'd love to try that genre.
Which of your movie characters is the closest to Kartik in real life?
KA: I think, Sonu. He's decisive, street-smart, does his own thing and doesn't shy away from following his instinct. But I'm not as grey as him, in that aspect; I'm a lot like Guddu (Aaryan's character in Luka Chuppi), main Guddi ki Tarah righteous hoon.
How would you sum up your journey until now, in one statement?
KA: It took me seven years for overnight stardom.
Seamlessly – or strategically, his inimitable portrayal of the trying-to-do-something-in-life pedigree of humans has defined his box-office 'flyness' today!