Neeru Bajwa needs no introduction in the Punjabi film industry and today the queen of Pollywood is celebrating her 39th birthday. She is one of the actresses who is working in the industry for almost two decades. Now on her big day here, we have recollected some of her best movies in Punjabi industry.
In the year 1998, the Canada born actress has stepped into the entertainment industry. Her first movie was 'Main Solah Baras Ki' starring Bollywood veteran superstar Dev Anand. In 2004, Neeru Bajwa stepped into the Pollywood industry with the film Asa Nu Maan Watan Da'. However, the major turning point in her career is the Punjabi song 'Kainthey Wala' by Kamal Heer.
Jinne Mera Dil Lutteya (2011)
'Jihne Mera Dil Lutteya' is Pollywood movie directed by Mandeep Kumar, starring Diljit Dosanjh, Gippy Garewal and Neeru Bajwa in the leading roles. This film was loved by the audience and gained good attention at the box office as well. Along with the leading stars, this romantic-comedy tale also stars B.N. Sharma, Jaswinder Bhalla, and Binnu Dhillon as well.
2.Pinky Moge Wali (2012)
This was the film produced by the producers of super hit movies like 'Mel Karra De Rabba', Jinhe Mera Dil Lutteya, Pure Punjabi and Yaar Anmulle. The comedy movie introduced very famous Punjabi singer, Geeta Zaildar for the first time on big screens, with this it also starred Neeru Bajwa, Gavie Chahal, Shawinder Mahal, Avtar Gill, K. S. Makhan, B. N. Sharma, and others. Story of Pinky Moge Wali revolves around the story of a girl who belongs to a rich family and was brought up by her father who has no love for her.
3.Jatt & Juliet (2012)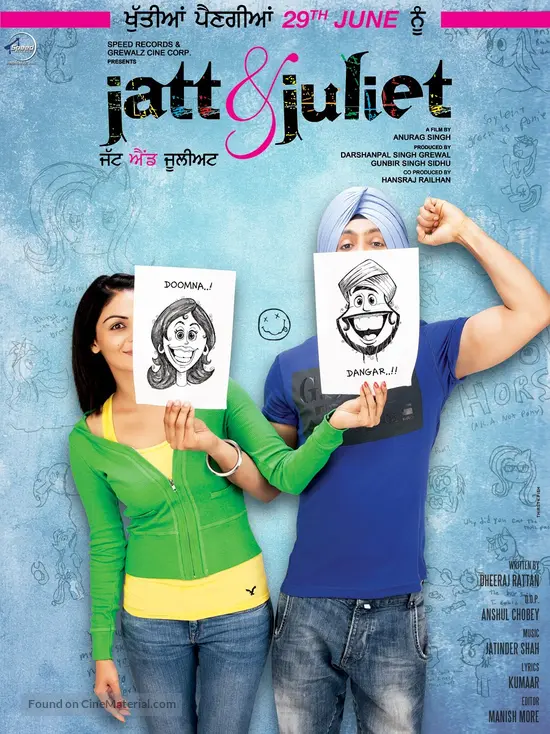 One of the best movies of Neeru Bajwa, this movie was a package of laughter where Diljit Dosanjh was seen opposite to Neeru Bajwa, and both of them are in police. In the film, Diljit Dosanjh is ordinary sergeant from Punjab police, while Neeru Bajwa is sergeant from Canada police. Diljit Dosanjh is tied to her for investigation of a case from Punjab whose suspect in roaming around Canada. The movie was directed by Anurag Singh.
4.Jatt & Juliet 2 (2013)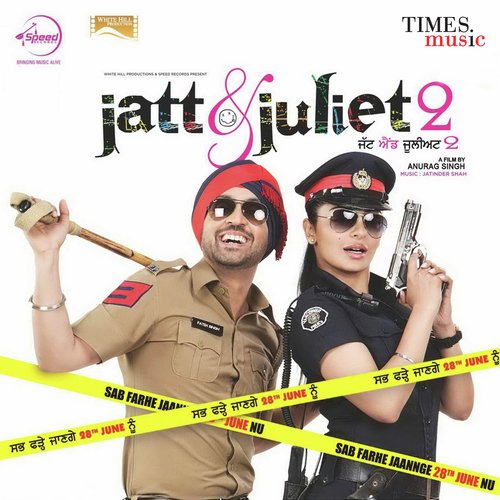 Jatt & Juliet 2 was a sequel to Jatt & Juliet (2012) film, the entire star cast was nearly same but we have seen a very famous comedian, Bharti Singh in a supportive role with Neeru Bajwa and Diljit Dosanjh in leading roles. This movie was also directed by Anurag Singh. 
5.Sardar Ji (2015)
Sardar Ji movie was a conceptual comedy movie which came with a very unique concept that was based on the story of a Sardar Ji (Diljit Dosanjh), well known for catching ghosts from various places like buildings, homes and more. He is in the search of a queen ghost that can entertain him in his free times. So the concept was very unique which attracted many people, although there were two beautiful heroines were there in the film. Mandy Takhar and Neeru Bajwa as the queen ghost, other than this Jaswinder Bhalla was also part of Sardar Ji's collection of ghost. 
6.Channo Kamli Yaar Di (2016)
This was a serious movie that revolved around a character named as Channo and her one-sided lover Taaji, played by Binnu Dhillon. Channo is a pregnant woman and has lost her husband a few time back in Canada. For this, her friend Taaji who is already in love with her helps her for the same just for the sake of humanity. The suspense is, what has happened with her husband Jeet in Canada, is he lost? Is he has left her? Where is this, what has happened with her husband Jeet in Canada, is he lost? Is he has left her? Where is this young man and what is he up to? This movie was directed by the renowned- Pankaj Batra.
7.Jindua (2017)
This was a family drama movie that gained a lot of attraction from the audience and came out to be a super hit movie of Neeru Bajwa. Starring Jimmy Sheirgill along with Sargun Mehta and Neeru Bajwa, the story of Jindua revolves around a man who marries to a Canadian woman for permanent residence or Green Card but falls in love with his neighbor. The movie was directed by Navaniat Singh.
8. Mel Karra De Rabba (2010)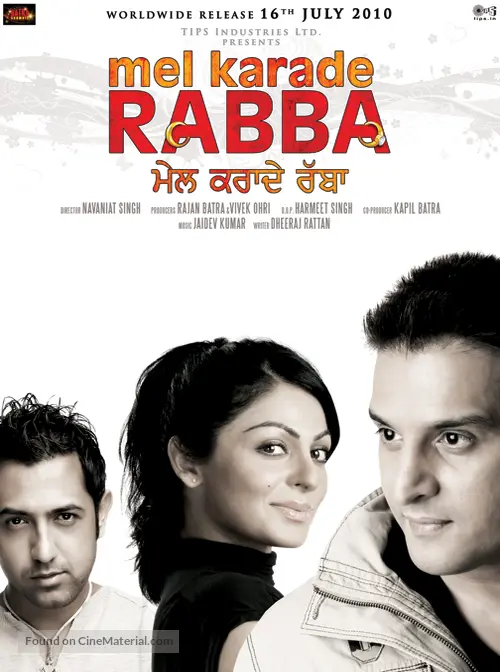 This was one of the most appreciated films from Neeru Bajwa and Jimmy Sheirgill along with Gippy Garewal. Stars like Diljit Dosanjh, Jaswinder Bhalla, and Amar Noorie were also part of the film. The story is about a girl with whom there are two guys in love, one who is the hero of the film another is a villain who has already purposed her for the same. But the question arises, who will the girl choose?