The year 2019 is loaded with a number of highly anticipated Punjabi movies and 'Munda Hi Chahida' is one of them. Owing to its exceptional title and concept the movie has been the buzz of the town since its announcement and now with the first look release of the same, it has gotten the audience more curious about the movie.
Featuring Harish Verma and Rubina Bajwa as the to be parents with each having an adorable baby bump, the poster has very high courage, comedy vibe to it. Right from the way the actors are posing in the poster, to those hearty smiles, everything about the movie will make you wonder about the movie's story, making it hard to wait for its release.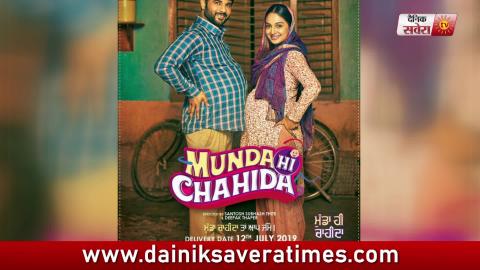 The movie 'Munda Hi Chahida' will reportedly show a mirror to the dignified, dominant structure of the society. It focuses at a note that it's not just a boy who can take the legacy ahead, even girls have the strength to engross through their own path and destiny, according to their likes and dislikes.
The trailer is going to be released tomorrow. Releasing on July 12, 'Munda Hi Chahida' is a Santosh Subhash Thite and Deepak Thapar movie. It has been bankrolled by Neeru Bajwa, Ankit Vijan, Gurjit Singh and Santosh Subhash Thite