C.S. Lewis once said, "Aim at heaven and you will get earth thrown in. Aim at earth and you get neither."
Various problems like global warming, ozone depletion, and pollution have become huge and grave over the past years and it is high time we realize the need to save mother nature. Various Bollywood celebrities have been constantly working to do their bit to save the earth.  Let's take a look at actors who have been contributing for the sake of nature and have in-turn become eco-warriors.
1. Dia Mirza
The actor-activist, who has made her presence felt over the years with films like Sanju, Dum, Bobby Jasoos, Salaam Mumbai and more, supports several cleanliness drives across Mumbai and Himachal Pradesh. The actress was appointed as the Goodwill Ambassador for India in 2018 and has time and again promoted the importance of clean air, oceans and wildlife protection. Dia also launched a campaign, in which she introduced the use of biodegradable sanitary napkins in place of the non-biodegradable ones. Once in an interview, she shared her thoughts on saving nature. "I have always advocated the need for sustainable living, to make green and environmental-friendly choices in our day to day lives, and for all of us to think about what kind of a world we're leaving behind for the future generations. It begins with simple choices. Within my home, I have made multiple changes.
2. Rahul Bose
Rahul Bose has been working towards the cause of climate change for a long time now. The actor not only became the Oxfam Global ambassador in 2007 but also joined thousands in the mass rally and candlelight vigil that took place outside the Danish Parliament in Copenhagen in 2009. Bose also runs his own foundation that is constantly fighting against the deteriorating climate. The Pyaar Ke Side Effects actor actively participated in the Narmada Bachao Andolan too.
3. Abhishek Bachchan
Abhishek Bachchan too has been an active participant in working towards climate change. Believing that the youth can bring a difference in tackling climatic issues, the actor won the Green Globe award in 2012 for his outstanding efforts towards an environmental cause.
4. Gul Panag
Apart from her commendable performance in movies like Dor, Ab Tak Chappan 2 and Manorama Six Feet Under, Gul Pang is also known for her outstanding efforts towards rudimentary and elemental sanitation, proper water disposal, and component utilization for natural resources. Not only this! Reportedly, Gul has an eco-friendly home and that uses solar energy for power generation and an electric car with zero emission of harmful gasses. In an article, the actress quoted as saying, "I have been driving an electric car for over two years now. It's the car that I use seven days a week, it's compact, allows me the freedom of moving around in the city. And most important, zero emission. So, electric mobility, to me, is the most achievable way in which most of us can make a contribution to our society in terms of our environment."
5. Nandita Das
Actor-director-writer, Nandita Das is as talented on the big screen as she is a responsible world citizen in real life, nothing less than an eco-warrior. Not only has she protested against the advertisement of fairness products across the country, but the actress has been actively working towards the cause of water conservation and water harvesting. In 2003, the filmmaker collaborated with the Centre for Science and Environment, to spread awareness about the conservation of water.
6. John Abraham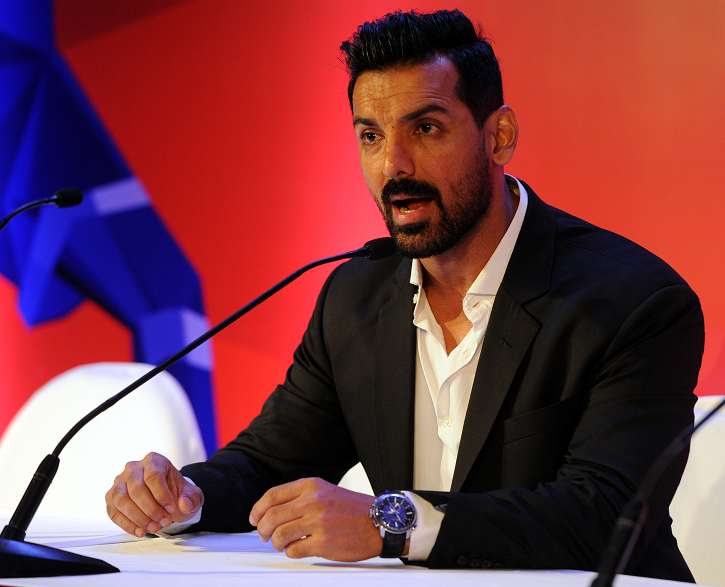 John Abraham became an icon of environmental conservation after he lent his name to an initiative, Power Light A Village, that provided solar energy to remote villages across the country. The campaign was launched by Garnier Men in 2013, and John urged his fans to join the effort and protect mother nature. John said in a statement, "This is an amazing and powerful initiative, which will help us spread light across hundreds of villages by using natural resources like solar energy. I urge all my fans to get out and make difference and 'take care' of not only themselves but the ones around them as well."
Let's take a pledge to work towards the conservation of mother nature, not only for us but for the future generations too.