Women in Bollywood these days are a fearless lot. For them, it's the strong roles that matter and breaking stereotypes is par for the course. While Bollywood movies have always focused on male power and strength, the tide is turning and we can proudly say so! Here we talk about a few Badass Bollywood women who are looking beyond the idea of being the damsel in distress. These women are their own knights in shining armor. But sometimes it's rare to find a real woman amid the piercing eyes of the society. And to the women who don't bow down to societal pressure, here's a big salute from us to you this Women's Day!
1. Deepika Padukone
This fearless actress is lionized at what she does. She is not only reigning the box office but also has one foot in Hollywood. But in spite of her flight to cloud 9, she has remained grounded. Cracking every blemish attached to mental illness, Deepika proudly spoke about her depression, about her struggle with the disease, the medication that helped her and majority her family that stood by her and didn't outlaw her illness or considers her any less. During this difficult phase, Deepika gallantly answered all the questions thrown at her like a rock displaying us that she will not allow a single thing in her life to overcast her personage and attainments. She is veritably shatterproof and has immortal persistence just like a diamond.
2. Kangna Ranaut
She has not just been the flag runner of anti-nepotism shoutouts in Bollywood but has also driven to break territories with her vigorous and lively remarks. Whether it is political or box office business, Kangna has her viewpoint and she is not scared to share them with the media or public, making her gutsy, a very rare aspect in Bollywood. Just the way you can't put a pin on the cost of a diamond, you can't stop Kangna for being legit in the values she believes. No two diamonds are identical, each one has it exclusive value; just like the daring, fiery and one-of-a-kind Kangana.
3. Tanushree Dutta
All it took for the #MeToo movement to reach India was one brave woman and her courage to share her story. Tanushree may have been out of the Bollywood's parameter since a few years, but her one courageous statement started an extraordinary rage storm in Bollywood, that even crossed the entertainment industry. Just like diamonds encounter an unbelievable alteration, Tanushree has emerged onto this fierce, stronger than ever. 
4. Priyanka Chopra
With one foot in Bollywood and the other in Hollywood, Priyanka has labeled fronting to global domination. And while doing it all, she is squashing all the trolls left, right and center. In spite of being trolled for marrying a man 10 years younger to her and then being called a global scamster in a foreign daily, she held her head high and made every woman proud. Diamonds are billion-year-old wonders of nature but they are timeless and eternal. They are as relevant today as they were centuries ago and they remain cherished, precious and desirable. Just like diamonds, all qualities displayed by Priyanka as she has made a mark across the world swept aside all criticism and married the man of her choice – she is more popular than what she was a decade back, the legitimate symbol of enduring beauty and strength.
5. Sonam Kapoor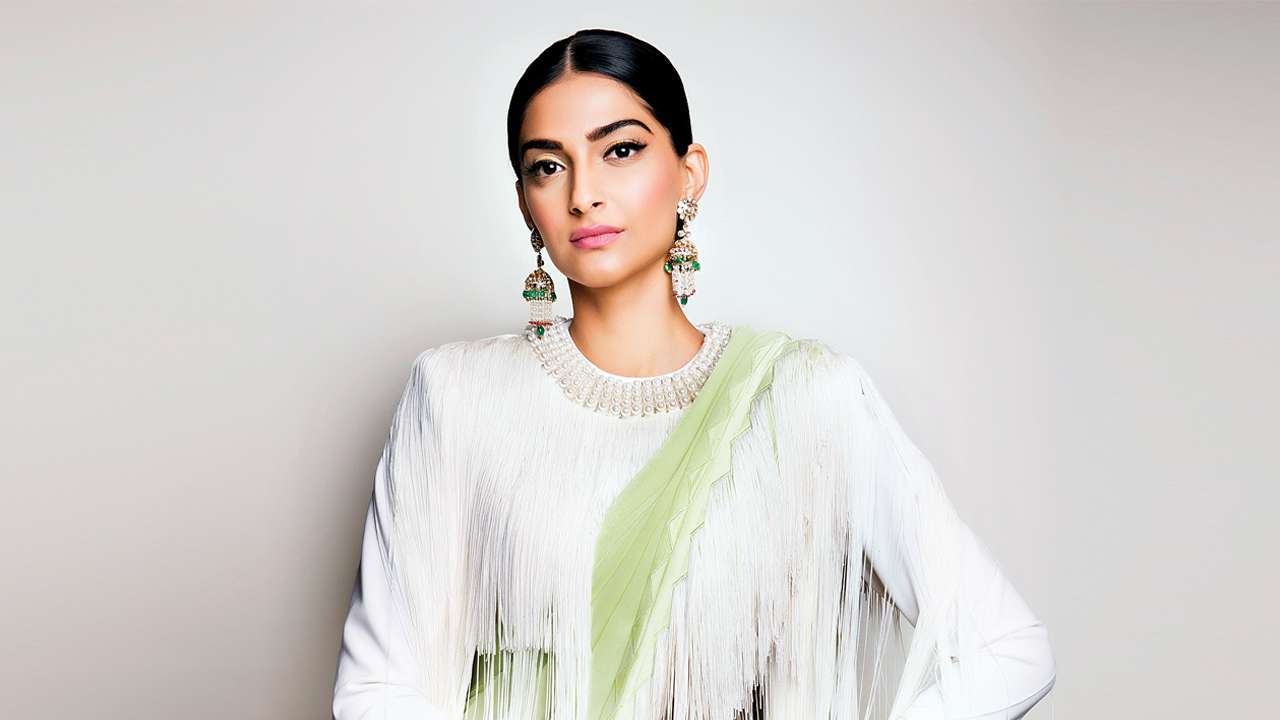 Bindass – that's one way to describe this beauty! Sonam Kapoor has been trolled enough to know that nobody's opinion but hers should matter. And striding forward with that spirit, Sonam has crushed all barriers with her roles and her statements. She recently played a lesbian character in a first of its kind Bollywood masala movie. Raw and pure, she has time and again showed us the importance of being as real as possible. Just like Sonam, whose opinions and individuality make her as real and rare as a diamond in an industry where people are afraid to represent their true selves.
These 5 talented and rare women of Bollywood have time again made us sit back and created a new revolution in B-Town. Each of them is a reflection of the qualities of a diamond – resilient, unique, rare, strong, precious, invaluable and memorable. There is no better way to honor them than to take inspiration from them and imbibe their attributes. This Women's Day, to all the females out there, let's be fearless and shine on!